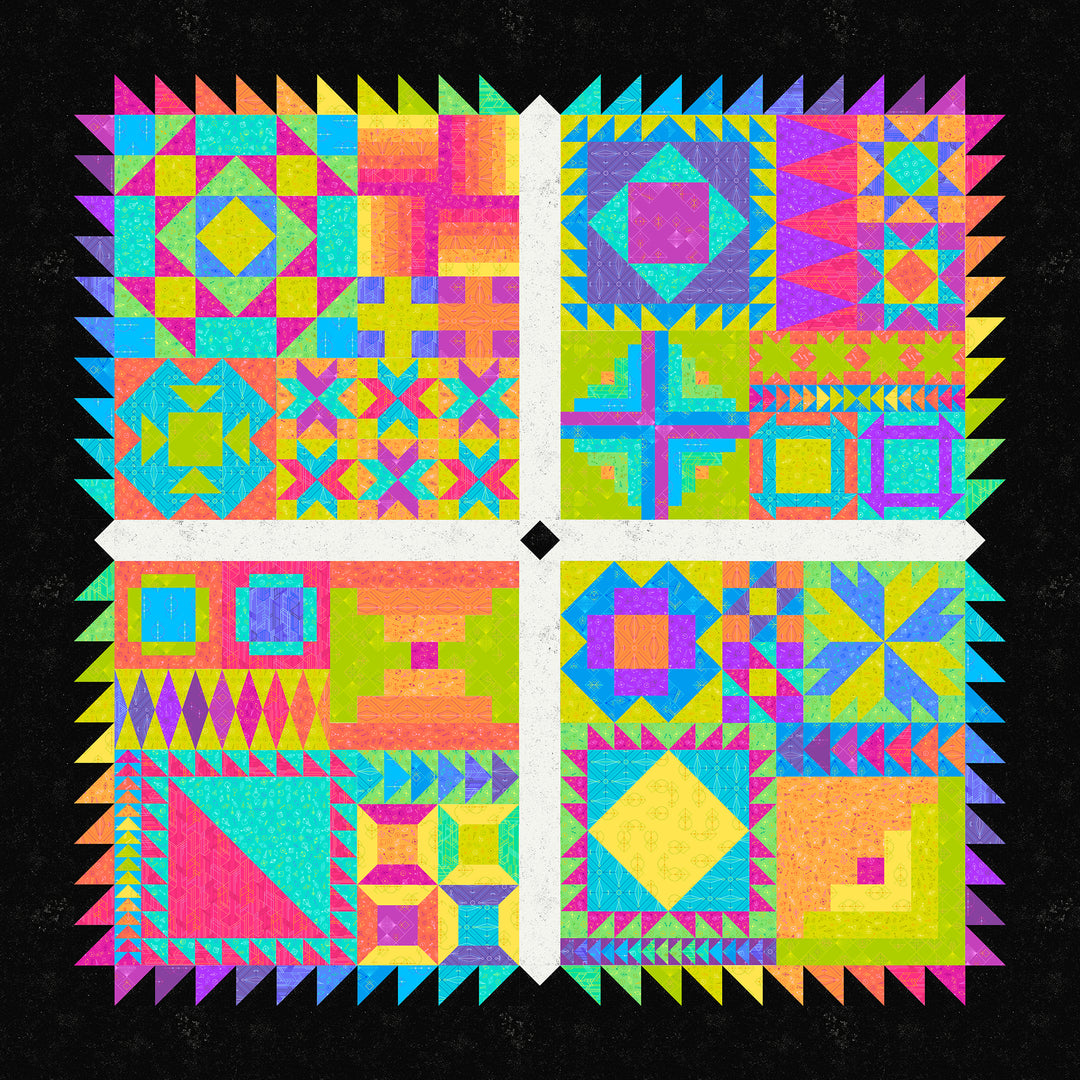 PREORDER - Bear Claw Sampler - Sew Along With Giucy Giuce! - Fabric Only - GGBC_KIT
Regular price
$249.95 USD
/
Designer: Giucy Giuce
Collection: DecoGlo II
Kit: Bear Claw Sampler Quilt Kit
SKU: GGBC_KIT
Size: 80" x 80"
Technique: Traditional machine piecing
Note: Backing and binding are not included. Pattern is releasing in October 2023 from Giuseppe Ribaudo and will be available directly on his website.
After collaborating with Giuseppe for quite some time, we were delighted when he agreed to join us in running a sew-along! He's a truly talented professional, easy to work with, and full of energy. He had already conceived of a fabulous sampler quilt and we were thrilled to use his DecoGlo II collection to bring it to life. We'll have a chance to start the project during the cold Winter and then wrap it up in the warmer months of Spring. This kit and sew-along is EXCLUSIVE to Pink Door Fabrics; you won't find it anywhere else! 
This is a one-time shipment of the full quilt kit. Giuseppe will be running a 6-month sew along for this quilt, beginning in early November of 2023. We will have an exclusive Facebook group for this sew along and will send a link as we get closer to the start date. We have a limited number of these kits, so don't delay - grab a kit now!
---
SKU: GGBC_KIT
Manufacturer: Pink Door Fabrics